Heating Repair & Maintenance Services in Lansing, MI
We can often provide same day service, which will reduce downtime. We can also find ways to improve efficiency in your system, saving you money and keeping buildings warm when you need it.
Additionally, we have a maintenance plan that will keep your equipment running well at all times, cut down on unforeseen breakdowns and save you money on future repairs.
At Pro-Tech Mechanical, we focus on large scale commercial and industrial projects. We understand how important it is to keep your business or industry operating efficiently, and having a high quality heating system is key for that, especially during the cold Michigan winters. We service the entire state of Michigan, from installing, repairing and maintaining cooling towers, boilers, air conditioners, heating and ventilation, air balancing, indoor air quality, and CSD-1 boiler inspections.
---
Looking for Boiler Installation or Repair Services?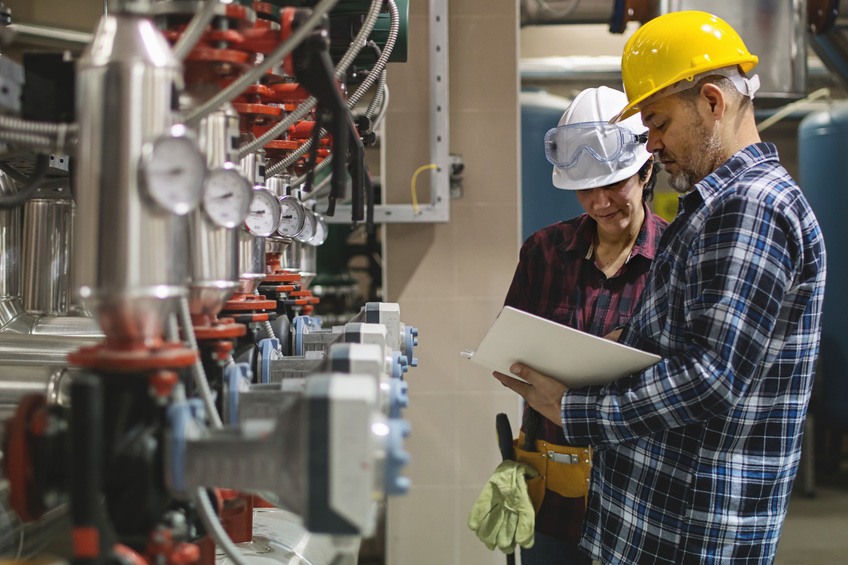 Boiler repair, service, maintenance, and installation are a big part of what we do, and that involves heating repair and maintenance for all your heating systems. Heating and ventilation service is also essential to a quality heating system, and our experts can install and maintain your boiler to make sure it's always performing at peak efficiency and meeting your needs.
If you are in a new industry or doing some detailed renovations, our staff can help with new equipment installation and construction. How well a system runs depends on it being installed correctly, and we are a company with a strong reputation for getting the job done right the first time. Even though we do great installations, we realize things still break down from time to time, so we are always available to take care of any problems that arise. We offer emergency repairs at any time, 24-hours a day, seven days a week.
One way to make sure your system keeps running smoothly is to have regular maintenance done, to prevent problems and to make sure it is running as efficiently as possible. With this in mind, Pro-Tech offers ongoing maintenance contracts to our customers, whether we did the installation or not.
---
Inspections & CSD-1 Boiler Testing
We can also take care of any equipment inspections you might need. We specialize in CSD-1 Boiler testing for our industrial customers. We can also inspect your heating system and help you get it running as efficiently as possible, to save you time and money, as well as preventing costly breakdowns.

We offer a full suite of heating services, from maintenance and installation to boiler repairs and testing, we will always get the job done. We proudly service the Lansing, Okemos, East Lansing, Howell, Novi, Ann Arbor, and the entire state of Michigan; so give us a call today!